Regular price
Sale price
$29.00 USD
Unit price
per
Sale
Sold out
Bleeding can be a bummer, but these herbs help you menstruate with ease—without having to reach over-the-counter. Positive periods are possible.
Take 1.75 ml with included measuring dropper up to 4 times daily. Add a dropperful to still or sparkling water, juice, tea, smoothies, cocktails and mocktails to instantly make any beverage plant-powered.
Eases PMS symptoms
Promote a sense of calm
Supports a balanced cycle
Organic Cramp bark extract, Organic Wild yam rhizome extract, Organic Yarrow herb extract, Organic Motherwort herb extract, Organic Cane Alcohol, Water.
Cautions: Not for use in pregnancy unless otherwise directed by your healthcare practitioner.
Share
View full details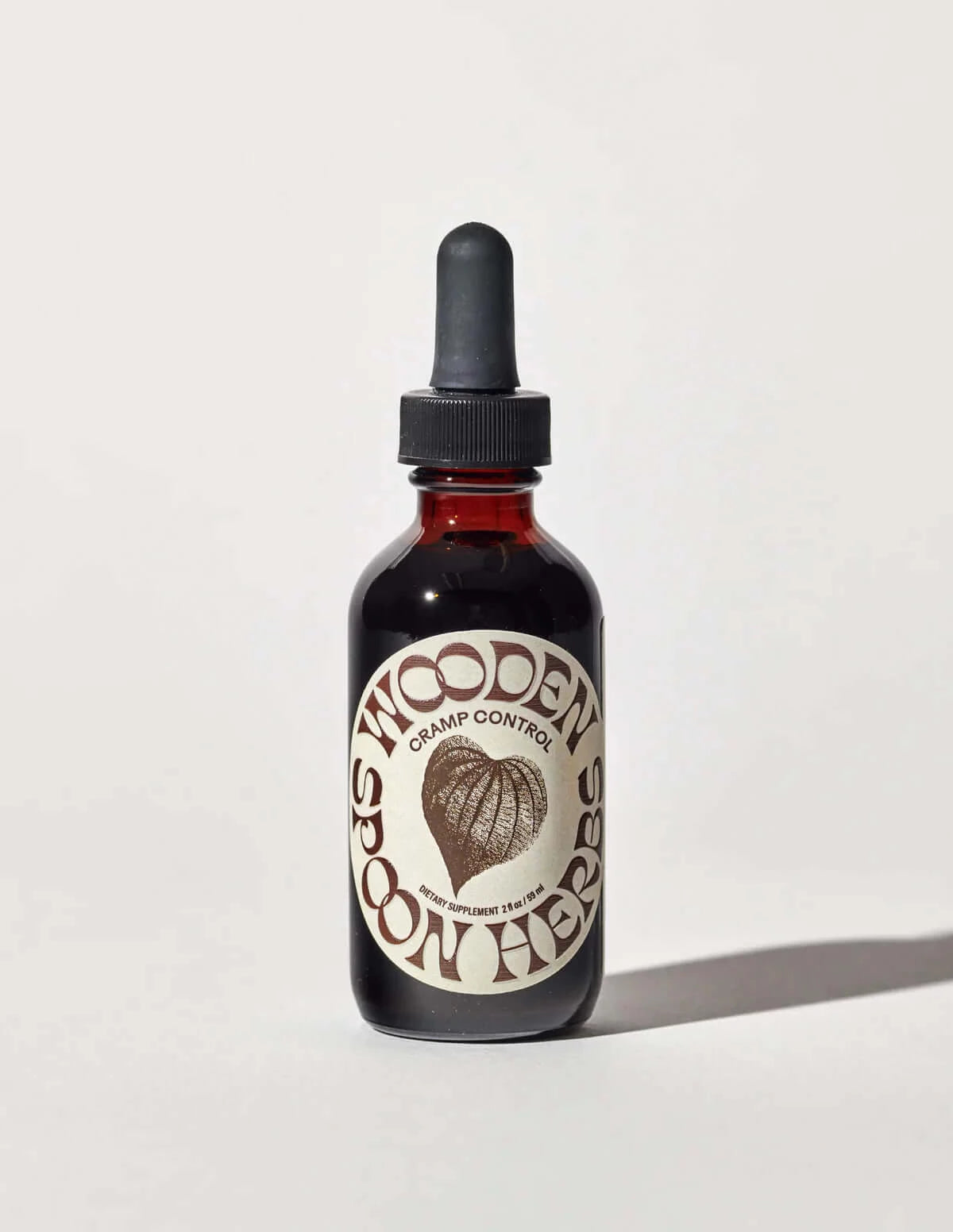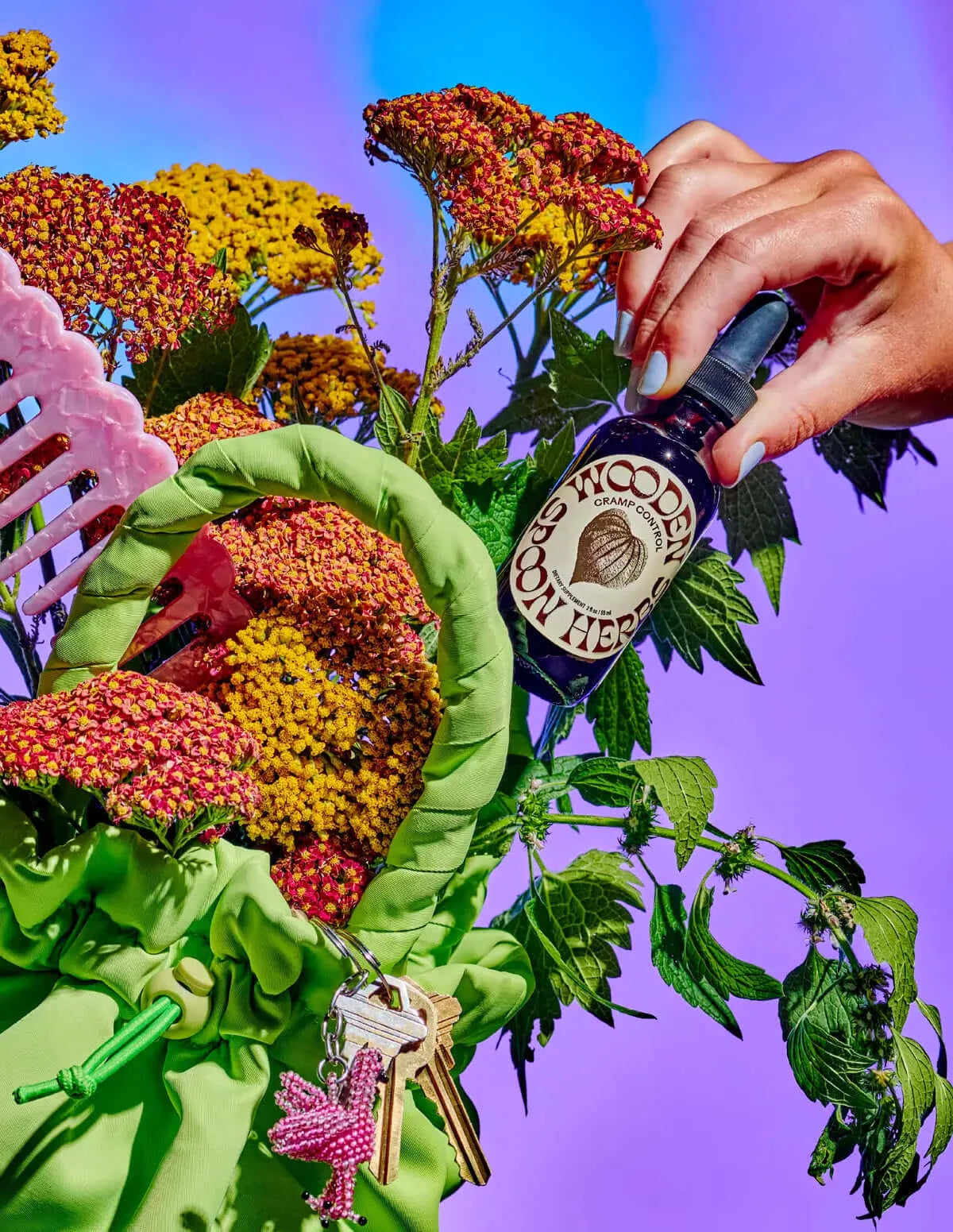 Where has this been all my life?!
Holyyyy shit. You. Need. This. Ever since I had my IUD removed my periods have been so painful that I have had to lay on the couch, take ibuprofen (which I hate doing) and cancel plans. And while I have changed other things (diet, sugar intake, lifestyle, etc) I know this tincture helped tremendously. I started taking once per day for the 4-5 days leading up to my period. When my period started, I already noticed my cramps were much more manageable. However, they were still a little bothersome. I took a dose of this tincture and my cramps were gone within like 30 minutes. 😍😍😍 I will recommend to everyone from here on out. Thank you for offering this product. So happy to have this in my medicine cabinet.
Omg I cannot believe this actually works, but it does!
I tried this mid-cycle and took at the onset of bad cramps and the cramps disappeared. I will try this again next cycle for the full 5 days before I recommend but so far this product actually works! If I can stop taking monthly advil I will come and write another updated review. I am hoping and praying but so far so good! 🙏🏽 So grateful I found this product via Healthillie❤️
unbelievable
I've been using this stuff for the first few days prior to my period starting, and throughout my period, as needed and wow. I notice an almost immediate improvement in both my cramps and mood. I'm grateful to have come across this & got rid of taking tylenol for several days once a month, a safe & gentle remedy for "that time" of month - treating your body with kindness! <3
Literal magic
After searching high and low for a natural remedy to my period pains I have finally found the best product. A few droppers into your water is all you need to ease your cramps and pains. Highly recommend!
A miracle worker!
This product has made an insane difference. My period used to be something I dreaded so much because I would have insane cramps and awful mood swings. This last cycle has been completely different. I started taking this 3-4 times a day as soon as I got my period and no lie I have had 0 cramps. I feel amazing, I can do normal every day activities, I genuinely do not even feel like I'm on my period. I also started eating for my cycle so I believe this combo has made all the difference. I am so happy I can stop taking Advil every day on my period and found this amazing alternative that works WAY better.
Healthillie Certified
As a holistic health coach and certified personal trainer, I am passionate about health and will always advocate for the cleanest ingredients. I truly believe my life's work is helping others live a low tox life and be able to truly experience complete wellness.I aim to find and help small and diversely owned businesses and make it easier for you to swap out even the most toxic of products.

✓ Clean Ingredients
✓ Nothing Artificial
✓ Nothing Toxic