Regular price
Sale price
$49.95 USD
Unit price
per
Sale
Sold out
Immunity, Gut Health, Detoxification
Potential Benefits:
Detoxes Parasites and Eggs
Detoxes Liver Fluke Parasites
Supports Immune Function
Improves Intestinal and Gut Health
Improves Energy and Brain Function
Share
View full details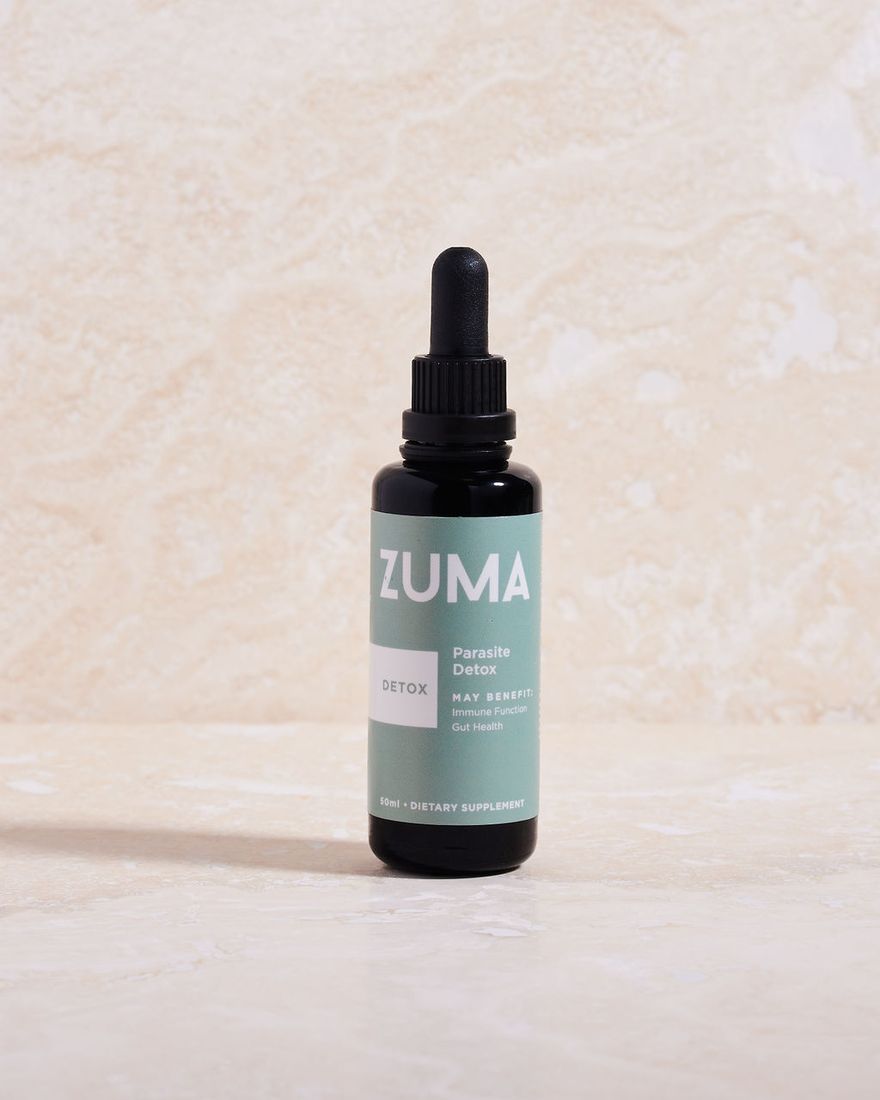 I love this parasite cleanse
This parasite detox is amazing when we have parasites it can send signals to the brain and only after doing it a few days i feel more clear minded y feel more energized without caffeine and i feel like i can taste my food better
The Easiest Parasite Cleanse!!!
I have done some intense cleanses in the past with strict diets and loads of teas and recipes that you have to make and I was so happy to find this product! I would add a dropper of the Parasite, Liver Detox and Trace Minerals in a glass of water 2x per day and I didn't mind the taste at all. Will definitely be incorporating this cleanse regularly. Thank you!
Results within a week
This is the first time I've used a product like this but felt comfortable trying it out due to the ingredients. It's been just over a week and I love it. It's the first time since I remember where I don't feel bloated and uncomfortable after eating anything and just feel comfortably full. The taste isn't bad at all diluted in water. Will definitely use again down the road!
This product gave me a happy belly.
I have used this product twice now and it has been effective at helping me detox and decrease my stomach bloating. It did not give me any discomfort while using it. I started to noticed detox effects after 2 days. The taste isn't terrible...just make sure you dilute it! Love this stuff!!
So happy
I purchased this product and thr mineral/fulvic acid. I noticed a huge difference in my digestion (no more constipation and painful bloating. I know its recommend Not to take this if you have constipation but I noticed that taking this and minerals literally had me regular and feeling so much better... side note I also 100% had parasites. Not as creepy and gross as I expected but relieved this stuff works! Last thing, I really didn't mind the taste at all!
Healthillie Certified
As a holistic health coach and certified personal trainer, I am passionate about health and will always advocate for the cleanest ingredients. I truly believe my life's work is helping others live a low tox life and be able to truly experience complete wellness.I aim to find and help small and diversely owned businesses and make it easier for you to swap out even the most toxic of products.

✓ Clean Ingredients
✓ Nothing Artificial
✓ Nothing Toxic