Free Shipping
orders $125+ US only
Clean + Low Tox
all in one place
Healthillie Approved
Holistic Health Coach Certified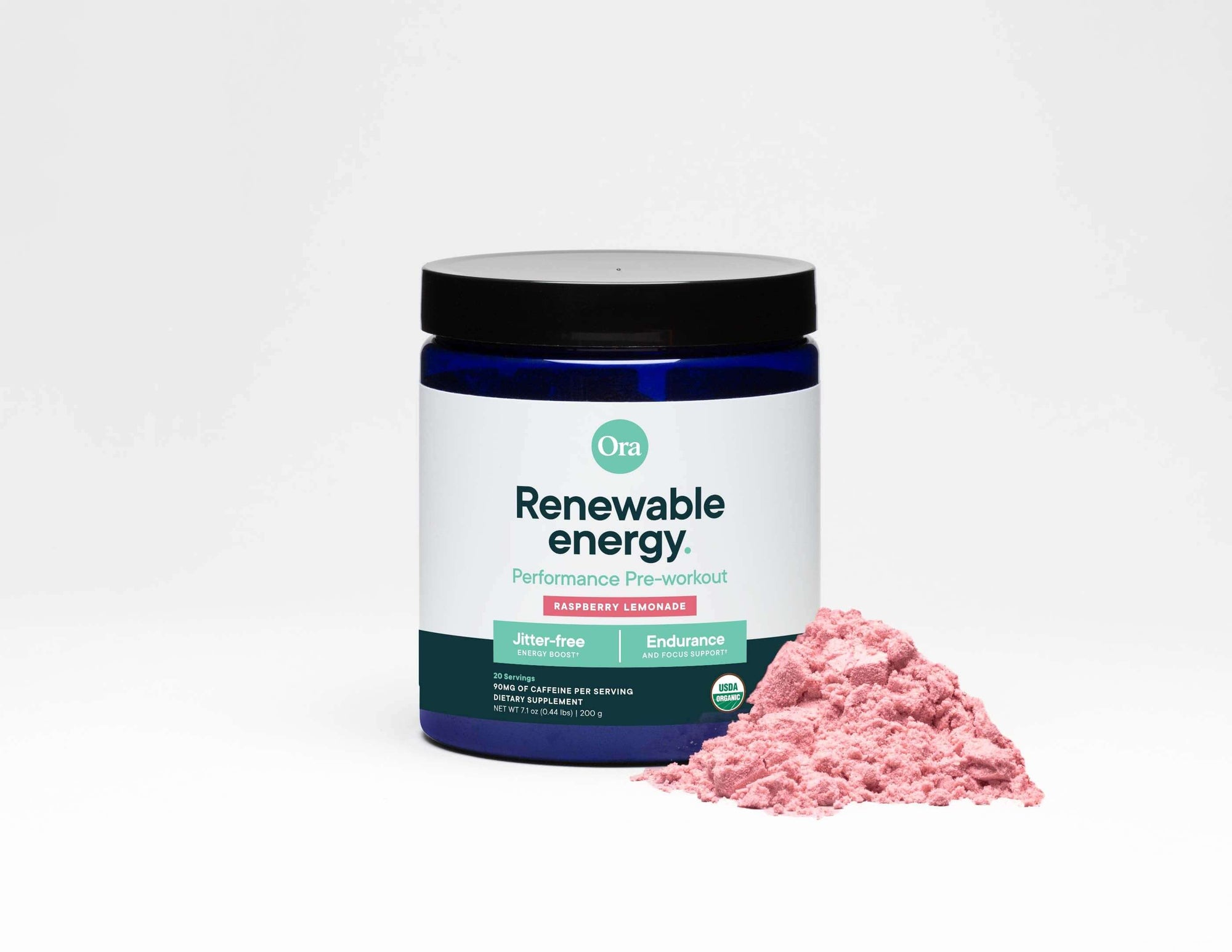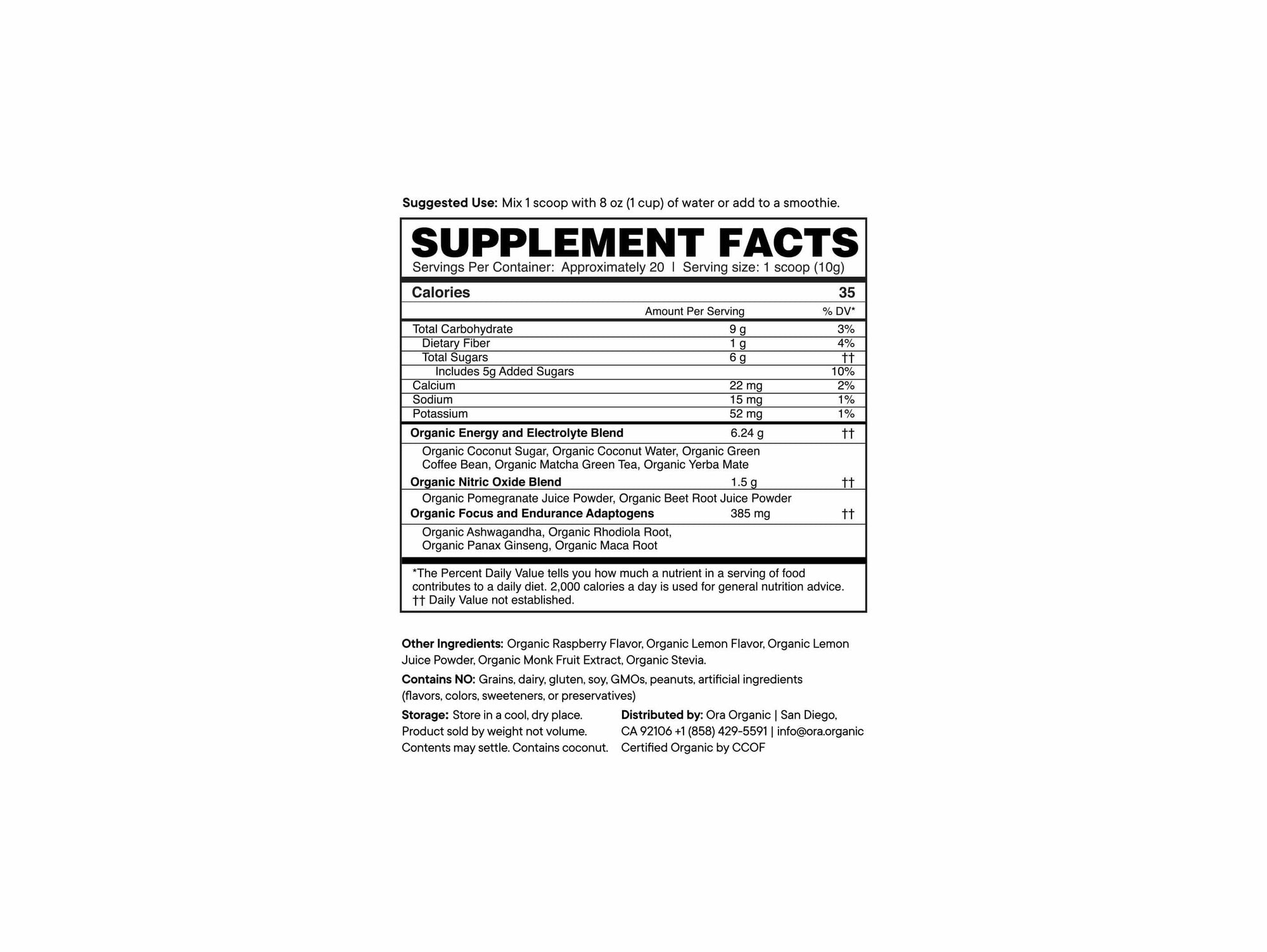 Ora Organic Preworkout - Raspberry Lemonade
Regular price
Sale price
$36.99
Unit price
per
Like you, we're sick of pre-workouts that leave you feeling jittery and strung out. We couldn't find an organic pre-workout on the market that met our needs, so we made our own!
No beta alanine, no overloading on caffeine, no artificial flavors - just clean plant-based ingredients in a refreshing raspberry lemonade flavor that get you through a workout (or work day).
Feel renewed with clean energy sources, an adaptogenic herb blend to help support endurance and focus, nitric oxide boosting fruits and veggies, and coconut water (A.K.A. Nature's sport drink) to help deliver electrolytes required in muscle and cognitive function.
*HEALTHILLIE'S FAV FLAVOR*
Read more
Read less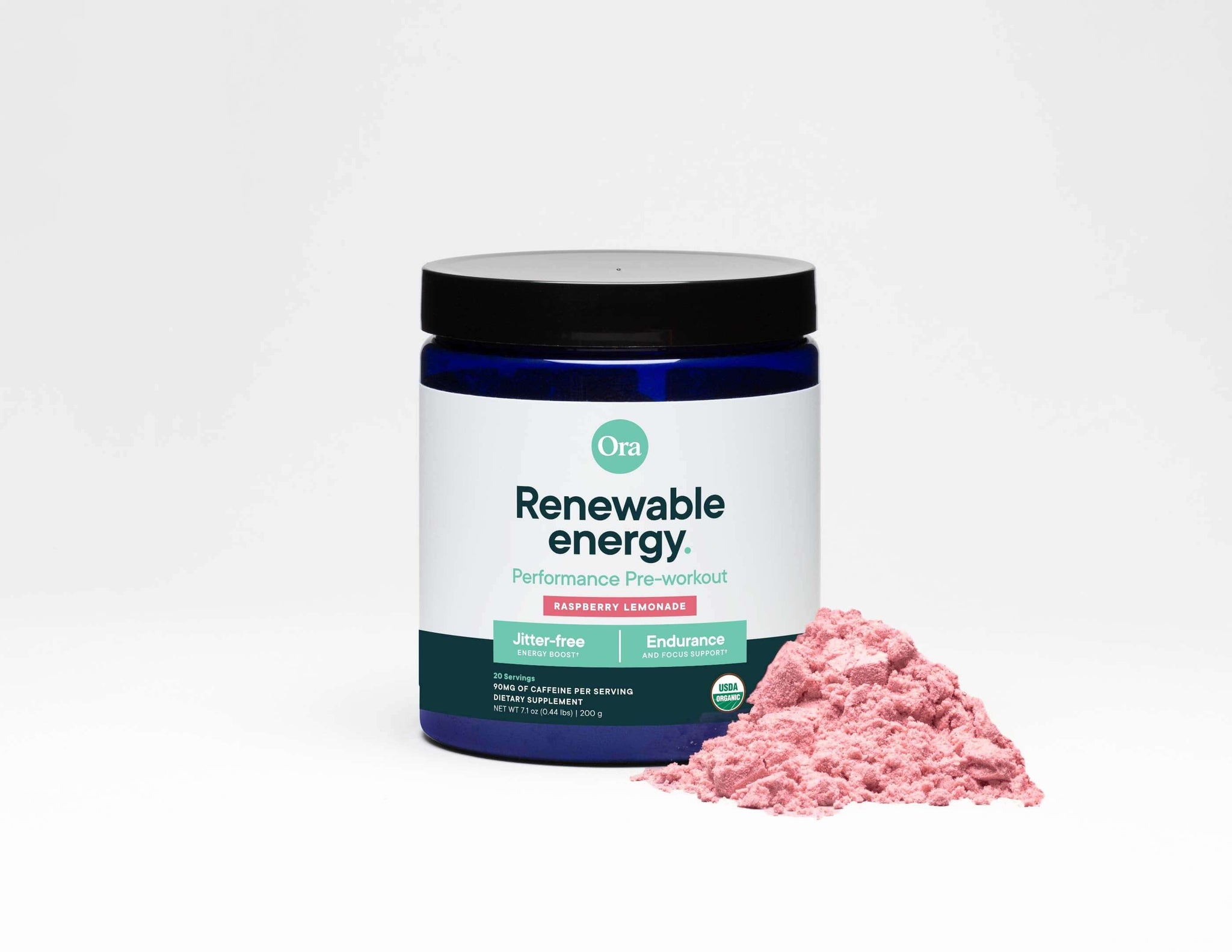 Love!
So much better than my other preworkouts. They just have too much caffeine and they give me energy but it's a bit intense. This is the perfect amount of everything to feel energized but not jittery or over the top!
Great energy!
Taste is not great. But the energy is amazing! I don't drink coffee or energy drinks ( never have ). This is a great little boost for your workout or even if you are just having a really sleepy morning! I even bring it to work with me sometimes and I have never once gotten jitters or anything. Great product!
Great energy!
This gives me a wonderful energy boost before my workout, but to be honest it tastes not great. About as good as the rest of them, very very sweet. The reason I'll keep buying is because all of the ingredients are good for you and it gives you that boost of energy. Would definitely recommend over all of the other pre work out products out there!!
Ora Organic Preworkout - Rapsberry Lemonade
Healthillie Certified
As a holistic health coach and personal trainer, I am passionate about health and will always advocate for the cleanest ingredients. I truly believe my life's work is helping others live a low tox life and be able to truly experience complete wellness.I aim to find and help small and diversely owned businesses and make it easier for you to swap out even the most toxic of products.

✓ Clean Ingredients
✓ Nothing Artificial
✓ Nothing Toxic
Follow Me!
Stay up to date with Healthillie and the Live Healthillie fam!